Featured Space: Green Is Gold studio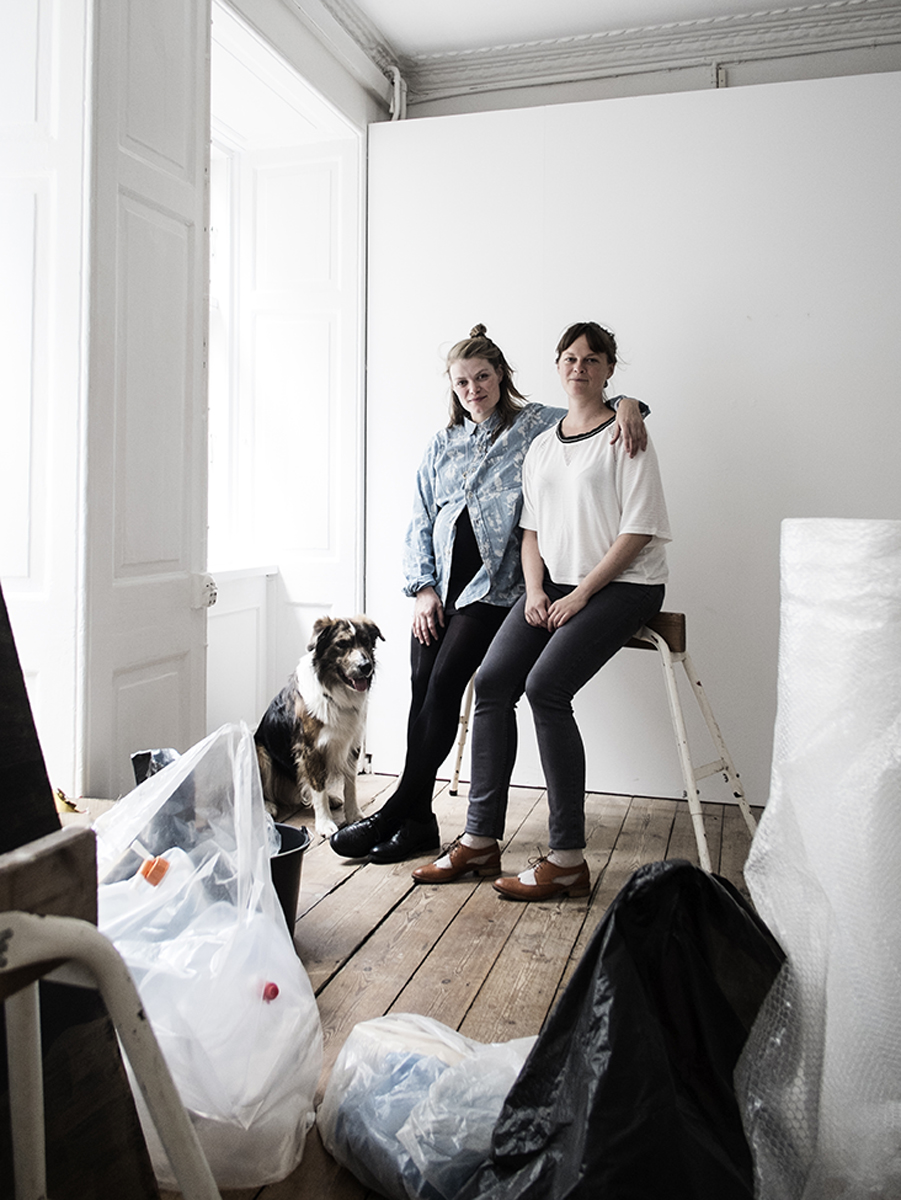 Lately artist run exhibition platforms have gained new momentum on the Scandinavian art scene.
The spaces come in different sizes, have different lifespans and at times very different ideological pursuits. Common for them all, though, is that they depend on the goodwill of artists ready to invest their time in creating alternatives to the commercial galleries and government institutions.
Artist run spaces can be difficult to spot when browsing mainstream media so in every issue of Opaque we'll give a short presentation of a space that we think you should pay a visit to.
The two danes met whilst studying at The Glasgow School of Art, Scotland in 2006. Returning to Denmark in 2010, they sat up their studio community in the old apartment space in Hyskenstræde.
This soon led to the opening of GREEN IS GOLD as a natural extension of their own art practice, to create opportunities for showing pioneering contemporary visual art.
GIG: "We thought it fitting for the Copenhagen scene to have more foreign up and coming – we'd both studied abroad and that fueled a desire to show international artists in Denmark."
GIG: "A bit … we've talked a lot about not just being a space that puts on an exhibition and then terminates the collaboration with the artist but we can't fill the role of a traditional gallerist.
So the way we try to aid the artists is to show the same artists several times, hold on them so they are not just displayed and forgotten but kept in rotation, that's kind of what we are able to do within our resources.
– It is so annoying people who have money don't buy more art from artist runs, cause that is where the money really matters."
GREEN IS GOLD STUDIO is constantly in a state of evolution and in 2012 a publishing house was added, from where artist books, print editions and the touch-book PUBLICATION was released.
What  does the future hold for GREEN IS GOLD?
GIG: "Places like this have a pretty steep learning curb and our ambition has grown in accordance with our experience, so in the future we want to make even more, even better exhibitions involving international up and comers."